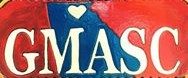 GMASC wants to WELCOME everyone to our shows! Our goal is to promote a family friendly place for the entire North Georgia community to enjoy their horses. We strive to provide a low cost and safe environment for families to come have fun, a hamburger and drink from our concession stands and enjoy all the beautiful horses while meeting fellow horse/pony enthusiasts. We hope whether you have never shown before, showed in the past and/or currently showing, that you'll come and check us out!

As a member of Georgia Federation of Saddle Clubs, Georgia Mountain Association of Saddle Clubs is made up of local horse clubs from the North Georgia area.
These clubs have banded together to
"Work Together,
Ride Together".
Banks County Horse Association
Currahee Saddle Club
Mountain Stream Saddle Club
Oglethorpe County Saddle Club
White County Saddle Club
There are nine associations in Georgia that form the Georgia Federation. Each association competes within their own group throughout the year for points. The top 6 point earners in each class represent their association on the State level over Labor Day Weekend each year. The State Show is held at the
Ga. National Fairgrounds, Perry, Ga.
It's easy to start...find and join your nearest GMASC club....and you're set. You'll be able to earn points at both the local club and at the GMASC shows!!
Come on out and ride with us!!!